About us
WHO WE ARE
THE RIGHT BROKER MAKES ALL THE DIFFERENCE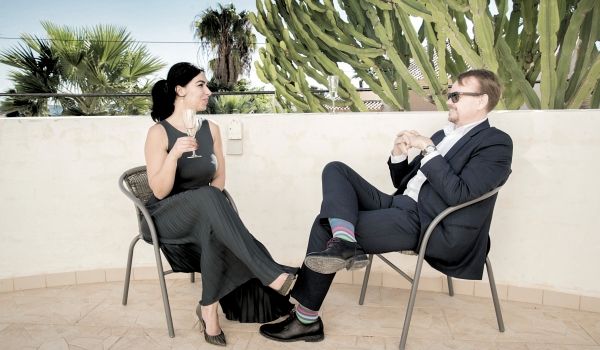 VON POLL REAL ESTATE EXPANDS TO COSTA BLANCA WITH NEW OFFICE IN CALPE
Von Poll Real Estate, one of Europe's largest real estate brokerage companies, has expanded its reach to Costa Blanca with the opening of a new office in the picturesque seaside town of Calpe. The office is being led by Yohanne and Nicolai, a couple with more than a decade of successful experience in the real estate and relocation market of Costa Blanca.
Yohanne and Nicolai are well-known for their exceptional understanding and experience of the luxury high-end property market, with a wealth of knowledge gained over the last 15 years in North Costa Blanca. Yohanne has been established in the industry since 2015 and has also expanded her knowledge to include law for immigration and the "Golden Visa" application process through to completion, allowing her to focus on new build property. Nicolai, on the other hand, has a background in finance and a keen eye for investment opportunities in the real estate market.
Their ethos and philosophy are based on responsibility, combining trustworthiness and attention to detail, which has led them to their exceptional achievements to date. With the opening of the new office in Calpe, they aim to build on their reputation and give existing and potential clients a customer experience that goes far above and beyond the normal level of expectation.
The new office will focus on promoting an exclusive luxury portfolio of properties covering the North Costa Blanca areas, offering all different types of properties including new developments, land acquisition, renovation projects, and the main focus of luxury prime location property. The team is therefore able to offer sellers a purchasing customer client base, covering all of the major European metropol areas. Once a seller's property is listed, it will be online and available for all 350 offices instantly, and therefore be exposed to a wide high-income buyer range.
Yohanne and Nicolai have put together a very experienced and professional team that can advise clients and offer a full relocation package if required, including lawyers, architects, immigration department, insurance, international schools, and more. This ensures that the dream of living in Spain becomes a reality with the smoothest of transactions, which can very often become a frustrating and time-consuming process if left unaided.
The couple and their team are focused on attention to detail and using all social media platforms to promote and attract new clients, bringing together buyers and sellers from around the world concentrating on the luxury end of the real estate market. With their deep understanding of the market and exceptional customer service, Yohanne and Nicolai aim to supercharge both the sales and purchasing experience being offered to their clients.
The new re-branded office in Calpe is now open for business, and the team is welcoming new and existing clients to pop in for a chat and a coffee. With Von Poll Real Estate's expertise and Yohanne and Nicolai's local knowledge and experience, the new office in Costa Blanca is set to become a hub for luxury real estate in the region.


Your real estate team

Yohanne & Nicolai
VON POLL REAL ESTATES COSTA BLANCA
Life Is Better in Spain
Das Leben ist schön in Spanien
Livet er skønt i Spanien
Het leven is beter in Spanje
زندگی در اسپانیا زیباتر است
Shop Calpe
C/ Benidorm 2
03710 Calpe
T: +34 711 05 50 01
calpe@von-poll.com
www.vonpollcalpe.com
About VON POLL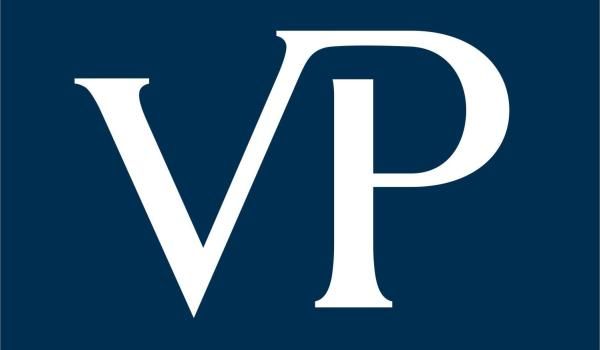 OUR CORPORATE PHILOSOPHYREACHING OUR GOALS TOGETHER
Traditional values such as reliability and responsibility are the basis of our work. Our employees are characterised by their shared passion for premium properties. The satisfaction of our exclusive clientele is always at the forefront our property consultants' passionate work. The headquarters of our internationally established brokerage house is located in Frankfurt am Main, which has always been a financial hub noted for its cosmopolitan flavour and cultural diversity. These are both integral parts of our corporate culture. Responsibility and respect for our customers, whom we always treat as our equals, as well as the personal discipline and motivation of each of our employees, ensure that we offer brokerage services with consistent quality.
THE BEST NETWORK FOR YOU, OUR TEAM
Our team of more than 1.500 professional employees are motivated and committed to assist you in all property brokerage services. The work of all our property consultants is distinguished by trustworthiness and responsibility. These two characteristics are deeply rooted in our corporate philosophy. Our company headquarters in Frankfurt am Main is the communication centre for all of our partners and employees. This is where the knowledge and skill of experts from the property and financial industries, specialists in the areas of marketing, architecture, visual and digital media, public relations as well as coaching and training, flows together and is sent out to all of our locations. Our customers benefit greatly as a result of the excellent networking of Real Estate Shops and their employees, who in turn maintain excellent contacts in their regions.